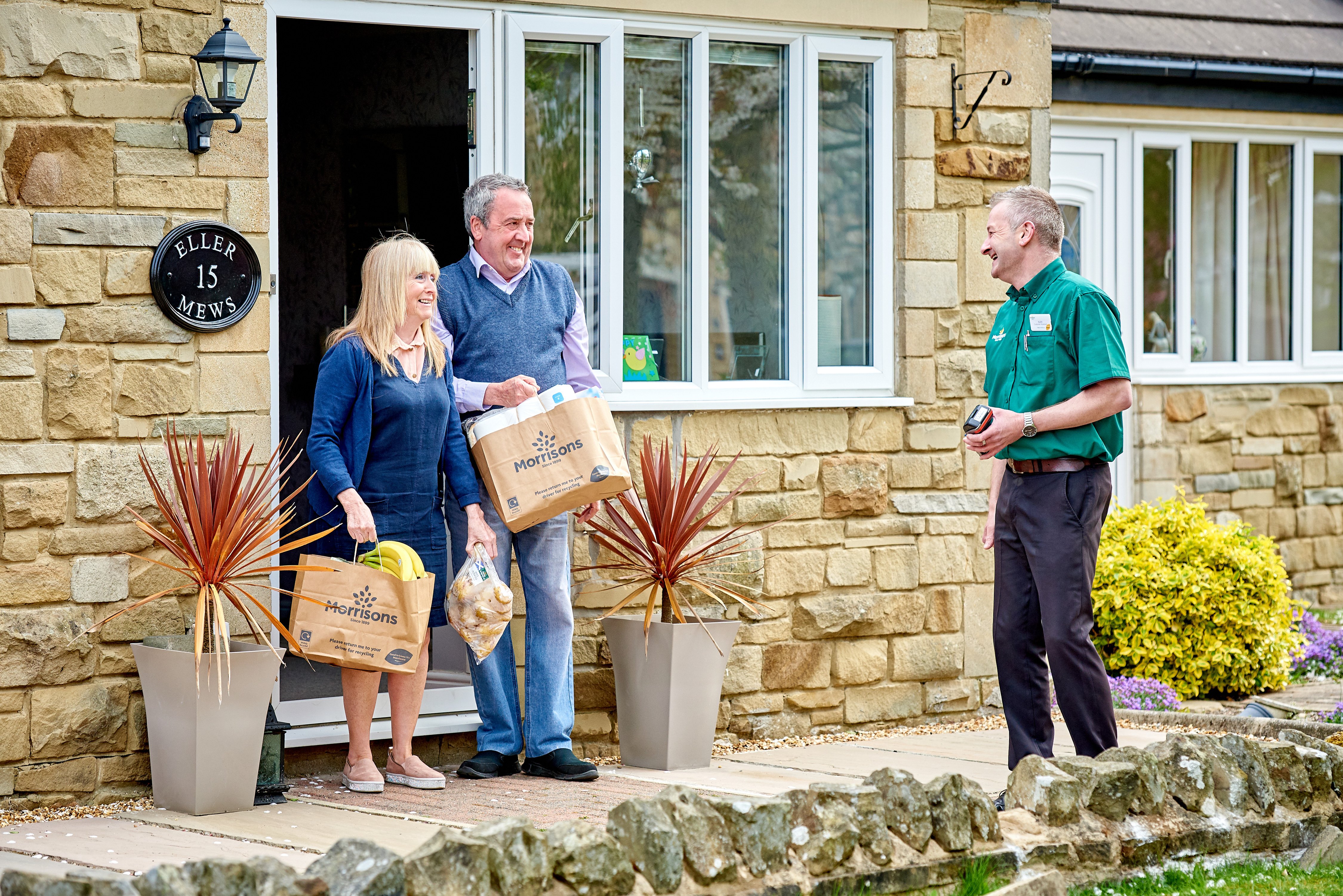 Our long-term success depends on the commitment and trust of our colleagues, suppliers and communities.
Why we're focused on people
Morrisons employs 105,000 people. The people who supply us employ many more thousands, all over the world. And our stores are part of their local community. So it's important that we look after our colleagues and make people feel safe and supported.
We were the first UK supermarket to guarantee pay of at least £10 an hour for our store colleagues, following successful completion of their probationary period. To make people feel welcome, we're building a diverse, inclusive workplace. And we help young people to find opportunities.
To support communities during Covid-19, we helped to keep food banks stocked up. At each store and site, there's a Community Champion whose sole purpose is to make sure we're supporting our local area. We raise millions for charities big and small.
We have a responsibility to recognise the human rights of workers in our supply chains. We work hard to make sure our products and materials are ethically sourced.
Our targets
We're continuing to invest in projects that support people and communities. Here are some of our targets:
We aim to raise £10m by November 2024 to support our current charity partner, Together For Short Lives.
What we've done so far
In 2021 we supported over 350 young people on Graduate and Degree Apprentice programmes.
From 2017 to 2022, we were partnered with Young Lives vs Cancer (formerly CLIC Sargent), raising £18.4m in 5 years.
Over the last five years, we've also raised over £8m for the Poppy Appeal, £3.3m for the Marie Curie Daffodil Appeal and almost £300,000 for Children in Need.
We launched our Community Food Programme to donate £100,000 of products to local holiday clubs across the country
15,000 colleagues have undergone Modern Slavery and Labour Exploitation training
---
---