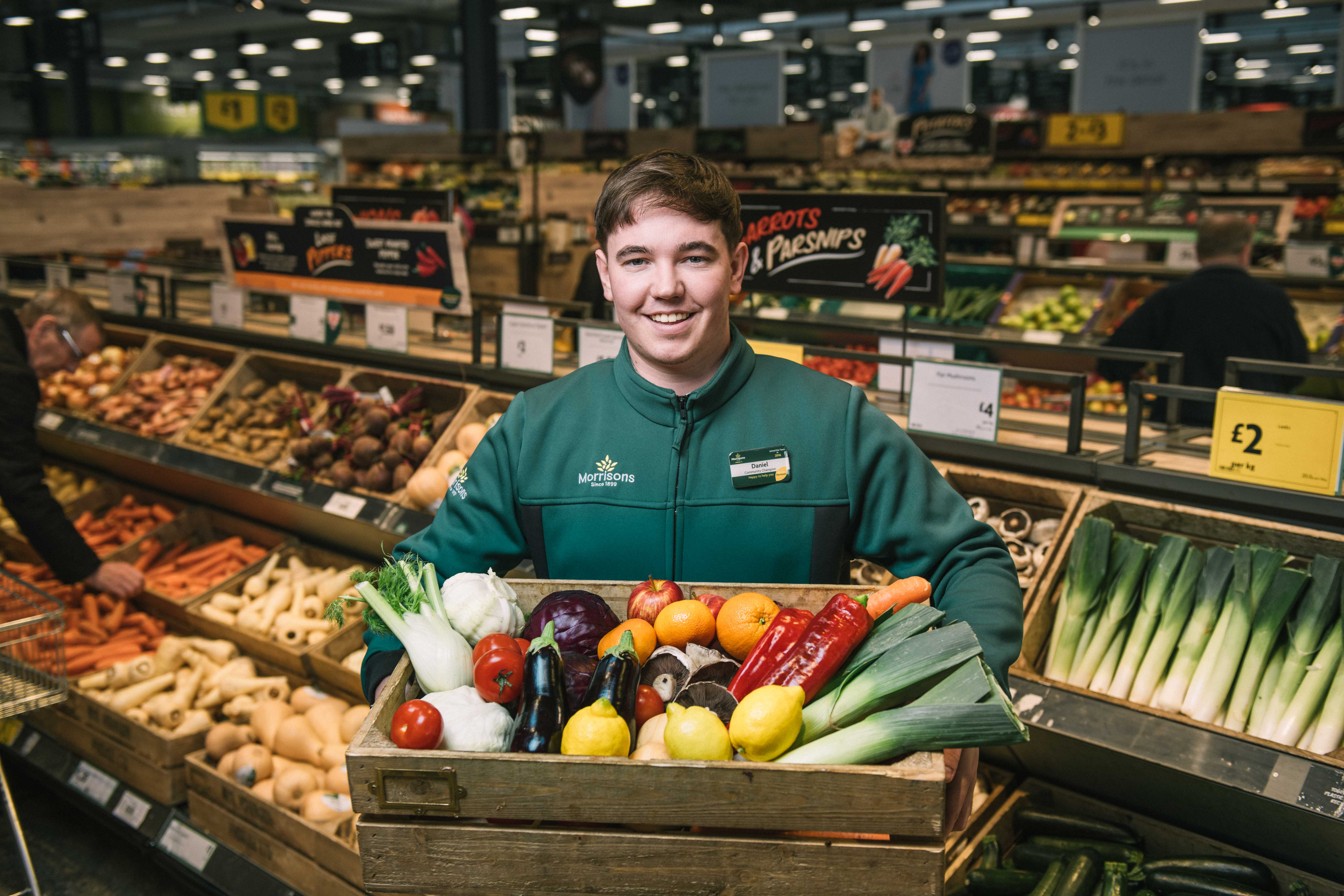 Our long-term success depends on doing the right things.
Why we have a purpose
We're the UK's fourth largest food retailer. So, from the food we sell, to how we work with farmers, what we do can have a big impact.
To make healthy food affordable and available for everyone, we have low prices and sell plenty of fruit and veg. We offer healthier options and reduce the salt, sugar, fat and calories in our products. And because it's a priority that the food we sell is safe, we make sure it meets strict standards.
We support British farmers, fishermen and food producers. In fact, we're their biggest customer, buying directly from over 2,700 farmers and growers.
Our customers tell us that animal welfare is one of their biggest concerns, so we set high standards for the farms we buy from.
Morrisons has never conducted or commissioned tests on animals.
Our targets
We're working harder to have a positive impact. Here are some of our targets:
65% of our own-brand products will be 'healthy' (not high in fat, sugar and salt) by 2025
By 2025 we will grow our own brand plant based product sales by 300%
All the fresh chicken we sell will be 'barn born and raised' by 2025
By 2025, all the eggs we use as ingredients and in processed foods will be free range
What we've done so far
31.9 billion calories, over 2,520 tonnes of sugar, and 323 tonnes of salt removed from our products in the year to date
2,700 British farmers and growers supply us directly
£22m given back to farmers with our For Farmers range
100%: our fresh meat, milk, cheddar cheese and eggs are always 100% British
---
---