From market stall to superstore, read all about Morrisons history.
About Morrisons
Our core purpose:
To make and provide food we're all proud of, where everyone's effort is worthwhile, so more and more people can afford to enjoy eating well.

We are proud to be a Yorkshire food retailer serving customers across the UK through our network of 497 conveniently located supermarkets and various online home delivery channels.

Our business is predominantly food and grocery focussed and uniquely, we source and process half of the fresh food that we sell in our own manufacturing facilities and stores which gives us close control over provenance and quality. Our committed and professionally trained food makers and shopkeepers prepare food in-store for customers and we have more skilled colleagues preparing food in store than any other retailer.

Every week around 9m customers pass through our doors and over 118,000 colleagues across the business work hard each day to deliver great service to them. We cover over 97% of UK postcodes through our online delivery service. With competitive, permanently low prices we are committed to helping our customers save money every day.

Take a look at over 100 years of supermarket history below.
Sir Ken Morrison 1931 - 2017
Our Market Street is the legacy that Sir Ken leaves. It was his innovation that really sets us apart. Our customers love it because they know they'll get expertly prepared produce and good sound advice on our Butchery, Fishmonger and Deli counters and great fresh in-store produced Bakery and Cake Shop products.
---
From Bradford market stall to the UK's 4th largest supermarket chain
1899-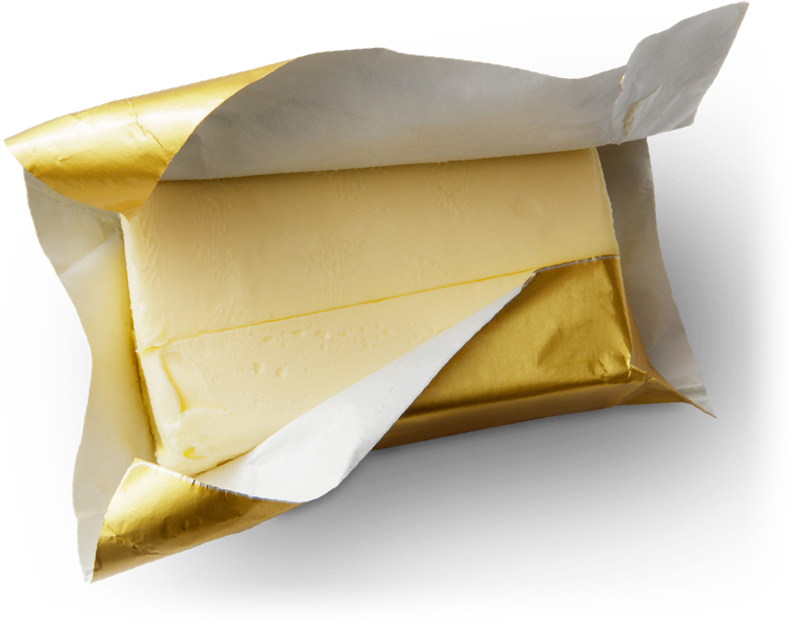 Stall opens in Bradford Market
Egg and butter merchant William Morrison begins his business, set to become the company we know today.
1931-
Sir Ken Morrison was born in Bradford
1952-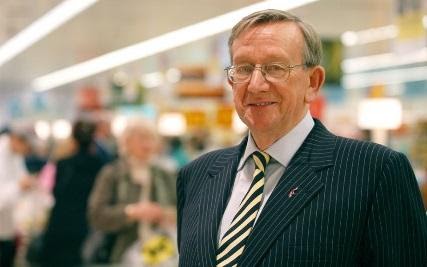 Sir Ken Morrison took over
Sir Ken Morrison, aged 21, took over the small group of Bradford market stalls from his father.
1958-
First town-centre shop opens
The first Morrisons shop opens with three checkouts. It is the only store in Bradford to offer self-service and to have prices on its products.
1961-
First supermarket opens
Sir Ken opens his first supermarket in Bradford, Victoria, selling fresh meat, fruit and vegetables and other provisions.
1967-
Morrisons becomes a public company
Ongoing expansion and plans for further growth lead the company to go public. The share offer is 174 times over-subscribed as more than 80,000 investors try to purchase shares.
1971-
New Head Office in Bradford
The Hilmore House office, warehouse and factory complex opens in Bradford.
1976-
Cutler Heights opens
Morrisons first vegetable packing site opens at Cutler Heights in Bradford.
1978-
Takeover of Whelan Discount stores
Following the takeover of Whelan Stores, Morrisons operates in Lancashire for the first time.
1980-
Fresh food production begins
Sir Ken opens Farmers Boy, a purpose built fresh food factory that trades as a wholly-owned subsidiary of Morrisons.
1988-
New purpose-built distribution centre
The first Morrisons distribution centre, Wakefield 41 (situated close to the M1 motorway), goes into operation.
1991-
Vertical integration
Woodheads, one of the best known names in the British meat industry becomes one of our first vertically integrated suppliers.
1997-
Gadbrook Opens
A second distribution centre called Gadbrook in Northwich opens.
1999-
100th Store Opens
Morrisons opens its first store in the South of England in Erith and opens its 100th store, in Nelson.
1999-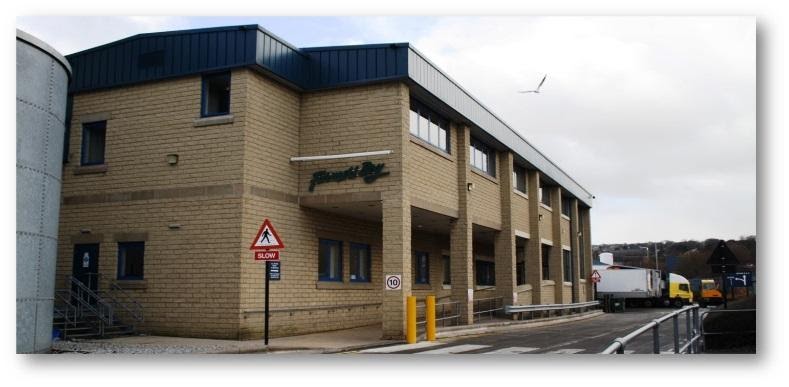 Larger food factory is built
Farmers Boy relocated to a larger, purpose built factory at Greenside Park, Bradford.
2000-
Sir Ken is knighted
Ken Morrison is knighted for his services to the retailing industry.
2001-
Morrisons joins FTSE 100
Following a 35 year record of sales and profit growth since going public in 1967, Morrisons joins the FTSE 100 for the first time in April of this year.
2004-
Safeway becomes part of the Morrisons family
Morrisons acquires Safeway.
2004-
Expansion into new areas
Our first store in Scotland opens in Kilmarnock and a southern produce manufacturing site opens in Thrapston, Northamptonshire.
2005-
Morrisons extends manufacturing capabilities
The manufacturing portfolio is expanded with the acquisitions of Rathbones Bakery, Rushden produce and an abattoir in Turriff.
2008-
Sir Ken Morrison steps down as chairman
After 55 years of service Sir Ken Morrison retires after being honoured with an award for his 'Outstanding Contribution to Retail' at the Retail Week awards.
2008-
Triple award haul
Morrisons becomes the first retailer to win all three industry awards in one year (The Grocer Gold award, Retail Industry award and Retail Week award).
2008-
Abattoir at Spalding acquired
An abattoir at Spalding is acquired which enables the company to sell 100% British meat.
2011-
Morrisons Flowerworld opens
Morrisons acquires Flowerworld in Derby. Trained florists make fresh flower bouquets which are sold throughout Morrisons stores.
2011-
Further manufacturing and distribution acquisitions
A produce packing site at Worsley opens along with Willow Green Distribution Centre.
2012-
Manufacturing facilities are extended
Morrisons manufacturing capabilities are strengthened through the purchase of a meat processing site at Winsford, Cheshire.
Production commences at our seafood site in Grimsby.
2013-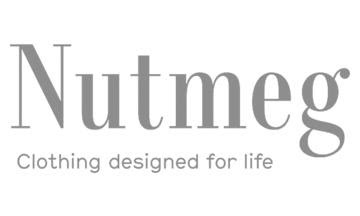 Morrisons launches Nutmeg
A children's clothing range called Nutmeg is launched in store.
Morrisons wins 'Employer of the Year' for the fourth year in a row at The Grocer Gold awards.
2014-
Online food deliveries begin
Using technology developed by Ocado, Morrisons launches its much-anticipated online food delivery service and begins a national roll-out starting with homes across the Midlands.
2016-
Amazon Partnership
Morrisons enters an agreement to provide a wholesale supply service to Amazon allowing its customers access to a wide range of Morrisons ambient, fresh and frozen products.
2016-
Seafood site in Grimsby
A second seafood processing site opens in Grimsby, Lakeside to cope with growing demand for quality fresh and pre-packed seafood. This second site is three times the size of Morrisons first site, Pegasus Way, and can process over 10,000 tonnes of salmon a year.
2016-
Free From range extended
In response to market demand, Morrisons extends its Free From range to over 400 products.
2016-
Second seafood processing site opens at Grimsby Lakeside
To cope with the growing demand for quality, fresh, and pre-packed seafood, we opened Grimsby Lakeside, our second seafood processing site, which is three times the size of our first site Pegasus Way and processes over 10,000 tonnes of salmon a year.
2016-
Retailer of the Year award winners
We win Meat and Fish retailer of the year (Supermeat & Fish Awards), In store Bakery retailer of the year (Bakery Industry Awards).
2016-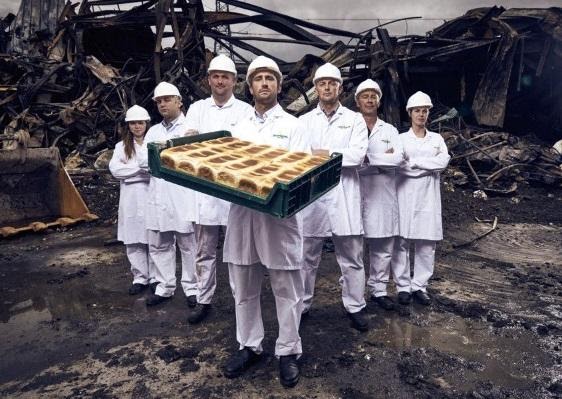 Rathbones fire
After a fire broke out on one of the production lines at our Rathbones Bakery, an amazing turnaround meant that less than three days later, the first loaf of bread came off the production line. Seven days later it was business as usual and we were back to delivering 2.5m loaves and rolls to stores each week.
2017-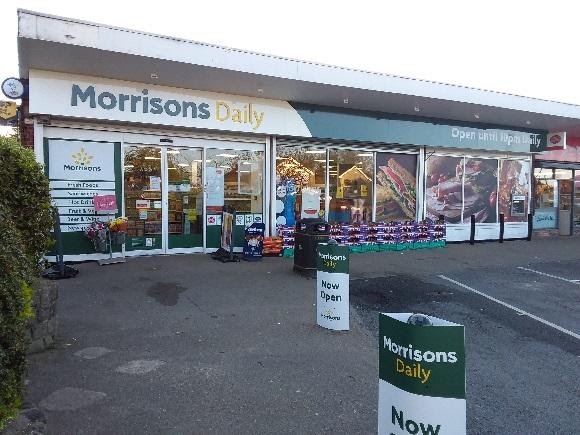 Wholesale agreement with McColl's
Morrisons announces long-term wholesale agreement with McColl's to supply Safeway and national branded products will be supplied to all McColl's convenience shops and newsagents across the UK. The deal took wholesale supply sales to more than £1bn.
2017-
Carnoustie potato packing plant opens
Morrisons acquires a potato packing plant in Carnoustie, Scotland. Over 10 different varieties of potatoes are sorted at the site, from baby potatoes to Maris Pipers.
2018-
Morrisons acquires Chippindales
Morrisons acquires Chippindale Foods, a leading supplier of free range eggs. The addition of the Chippindale Foods business will enable Morrisons to work closely with egg farmers to support a sustainable supply chain, the welfare of hens and the quality of their eggs.
2018-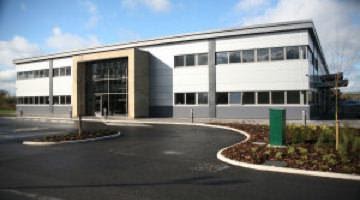 Wholesale agreement with Channel Islands
Morrisons entered into a long-term franchise and wholesale supply agreement with Sandpiper CI, an operator of 43 mini supermarkets and convenience stores in the Channel Islands. Most sites will convert to Morrisons Daily stores and be supplied with both Morrisons own brand as well as branded products.
2019-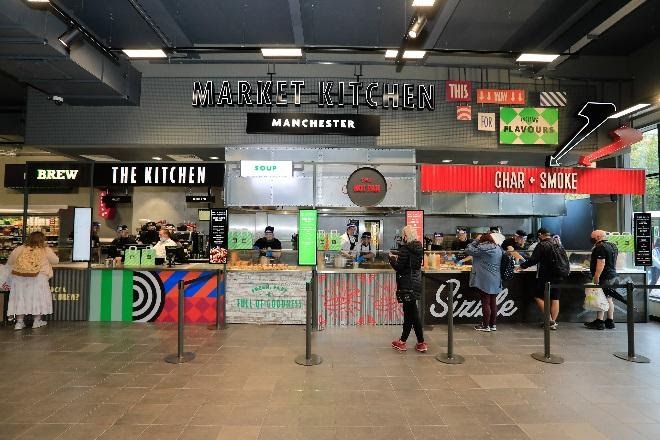 Morrisons recommences new store opening programme
Four new Morrisons stores were opened in the year in: Oswestry; Canning Town; Folkestone and; Bolsover. The Canning Town store includes a new Market Kitchen concept, where colleagues prepare breakfast, lunch or dinner just how customers like it! The menu includes a wide range of classic, vegetarian and vegan options to eat in or take away from counters such as: Char + Smoke; The Hot Pan and; Brew.
2019-
Free range eggs
Through our acquisition of Chippindale Foods in 2018, we reached our target to sell 100% free range own brand eggs, five years ahead of plan.
2020-
Six new stores opened
Six new Morrisons stores were opened in: Amble; Bradwell; Stirchley; Glenfield; Dalton Park and; Camden. A standalone Nutmeg clothing and home store opened in Bolsover and our Market Kitchen concept was launched in existing stores at Manchester Piccadilly, Edgbaston and Camden.
2020-
Morrisons acquires Lansen Nursery
Lansen Nursery, a leading grower and supplier of outdoor plants, based in Spalding, Lincolnshire was added to Morrisons manufacturing portfolio.
2021-
Morrisons acquires Falfish
Falfish, a family-owned wholesaler of sustainably sourced seafood based in Cornwall was acquired. Falfish has been a trusted supplier of high quality fresh fish and shellfish to Morrisons for over 16 years and the acquisition will mean further improvements to the range, quality and availability of fresh fish and shellfish at our Market Street counters and represents another significant investment in fresh food.
2021-
McColls wholesale agreement extended
The wholesale supply agreement with McColl's has been extended to 2027 and, in addition, 300 McColl's shops will be converted to Morrisons Daily over the next three years.
2021-
CD&R acquire Morrisons
In October, Clayton, Dubilier & Rice acquired the issued share capital of Morrisons, taking the company private and ending its 54 year listing on the London Stock Exchange.