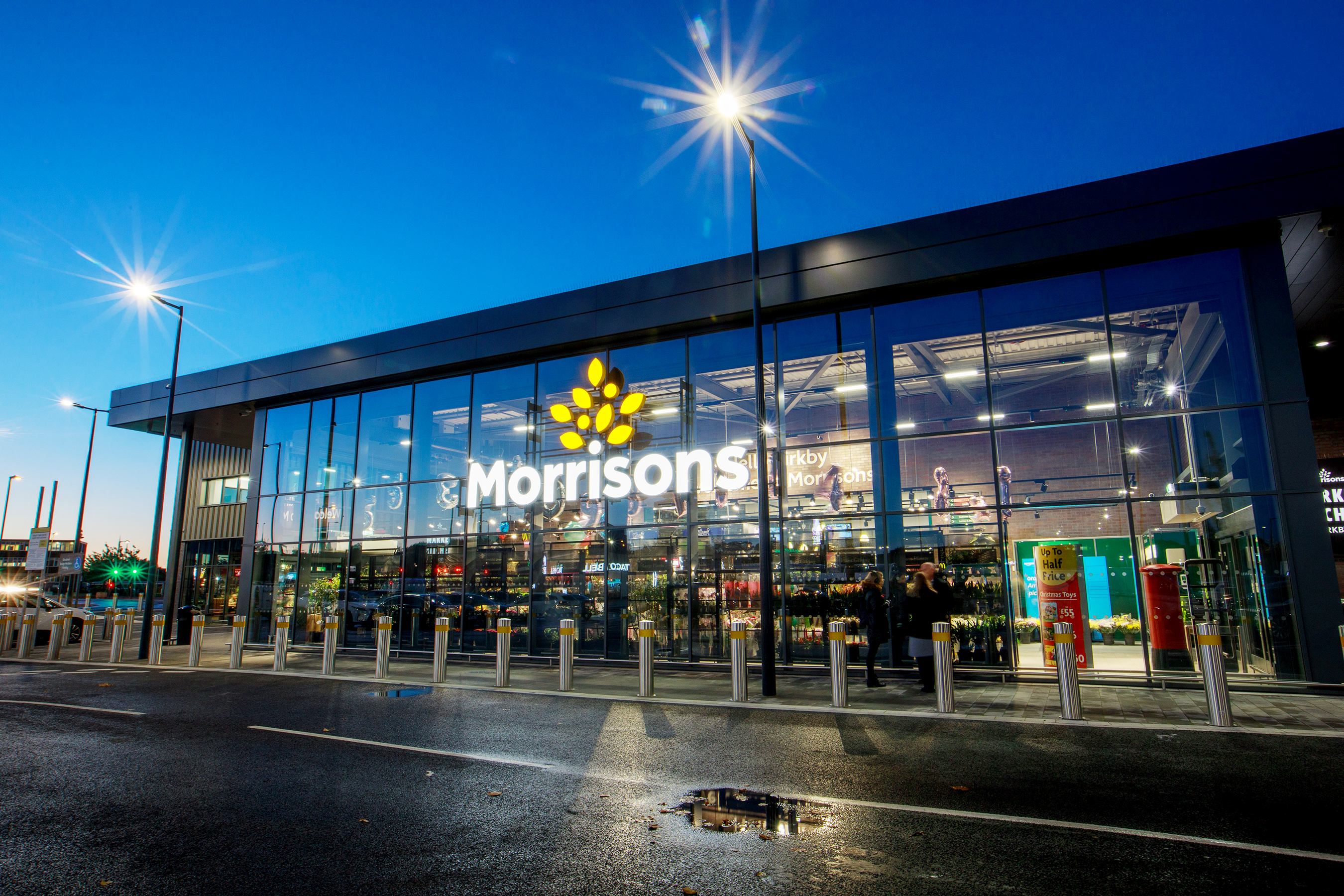 -First supermarket to open in the town for over forty years-
Morrisons has opened a new supermarket in Kirkby with the creation of 275 new jobs in full and part-time roles.
Highlights of the 26k sq. ft. store include The Butcher, The Baker and The Fishmonger counters, its Nutmeg clothing range, a petrol station and Morrisons new Market Kitchen proposition where freshly made meals are created by a team of in-store chefs.
In the store, butchers will cut meat just the way customers want it, bakers will bake bread from scratch and fishmongers can give tips on how to prepare and cook seafood. Other key features of the new store include:
A Florist selling bouquets as well as single stem flowers which can be made into an arrangement for any occasion
Morrisons The Best range offers a little bit of luxury at great prices
A Home range of cookware and soft furnishings
A wide selection of Free From products
Freshly made cakes and sweet treats.
In addition, Morrisons Market Kitchen means Kirkby customers will be able to have their breakfast, lunch or evening meal freshly made-to-order by chefs using seasonal ingredients. Customers can opt to eat in or choose to pick up some of the 'ready-to-go' meals and they don't even need to leave the comfort of their house to enjoy the food as they can have it delivered via Deliveroo. The menu includes:
Char & Smoke which offers a selection of flame-grilled vegetables, steak and chicken. These are served with a choice of three types of slaw and fresh vibrant sauces in wraps, ciabattas or with salad or rice
Bird and Baste where freshly basted chicken is roasted and served with a choice of hot and cold sides
The Hot Pan which offers a different dish each day, these range from risottos and paellas through to Korean fried rice and curries
Fresh Pasta where customers can build their own pasta dish, with a choice of freshly made pasta and sauces and a variety of toppings
Pizza by the Metre made with fresh hand-stretched dough - customers can opt for 1⁄4 of a metre of pizza from £4.50, 1⁄2 a metre from £7.00 or a full metre from £11.00.
The store hopes to play a key role in the local community and its Community Champion Faye Lynch and her team have already been out and about while the store has been under construction. As well as litter picking in the surrounding area they spent time cutting back the gardens of Woodland Community Primary School and clearing the greenhouse. Any community groups looking to introduce themselves to the store should email Faye on champion.kirkby@morrisonsplc.co.uk.
Eddie Pritchard, Morrisons Kirkby Store Manager, said: "We know the residents of Kirkby have been eagerly anticipating the opening of this store, particularly as there hasn't been a supermarket here for several decades. Today, Kirkby gets a brand new Morrisons store with skilled food making at the heart of it and plenty of useful services - we are really looking forward to meeting and serving the community."
Cllr Graham Morgan, Leader of Knowsley Council, said: "The residents of Kirkby have had to endure many false dawns when it comes to the arrival of a new supermarket. Since the Council took ownership of the town centre two years ago, significant progress has been made on Kirkby's town centre retail and leisure offer. We are absolutely delighted to see Morrisons open its doors in the heart of the town centre, something residents have been eagerly anticipating for a long time."
The store was officially opened by Franny Briggs, Jay Murray and Andrea Roberts who were nominated by Kirkby residents thanks to the outstanding contribution they have all made to the community. Councillor Graham Morgan, Leader of Knowsley Metropolitan Borough Council was also in attendance. Prior to the opening, local dignitaries visited the store to meet the store manager and his new team.