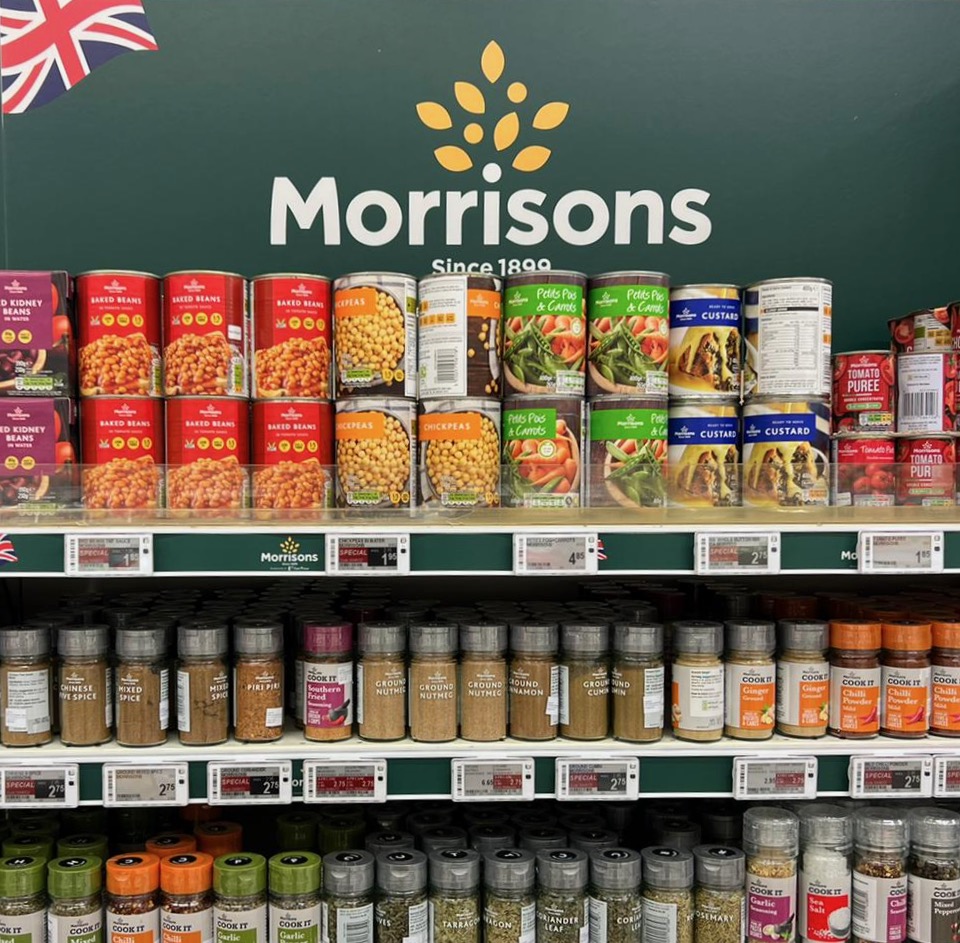 Morrisons is now serving retail partners in Singapore, Malta, Hong Kong, Cyprus and St Helena
Morrisons has partnered with British Corner Shop to grow its global distribution network and is now supplying new retailers in Singapore, Malta, Hong Kong, Cyprus and St Helena with great British products from Morrisons.
NTUC Fairprice in Singapore is the latest retailer to go live, stocking over 180 Morrisons branded products in its stores and online. The range of products includes ambient grocery lines such as pastas, cereals, confectionery and biscuits with Morrisons The Best range accounting for around a quarter of the products supplied with the remainder coming from Morrisons mid-tier range.
British Corner Shop's wholesale business-to-business model is enabling Morrisons to build on its existing international network of retailers. Following the partnership, Morrisons branded products are now on the shelves of 'Smart' in Malta, 'CRV' in Hong Kong, 'Alpha Mega' in Cyprus and 'Thorp's' in St Helena. 'Britgrocer' in Canada will also start selling Morrisons products in the coming weeks.
Paul Dobson, Wholesale Director at Morrisons, said: "We're really pleased to be working with British Corner Shop as we expand our international wholesale business. There is a deep and growing interest in British brands and products overseas and partnering with British Corner Shop has allowed us to move at pace and distribute Morrisons products to new countries all around the world."
Mark Callaghan, Managing Director Business-to-Business at British Corner Shop, said: "Giving people across the globe a chance to enjoy British brands is what we do so we're thrilled to now be an official distributor of Morrisons own-brand range and put its fantastic high-quality products in front of a whole new audience.
"We know from years of experience and customer feedback that British products are in high demand across the world, not only within the British expat community but also among other nationals who like to buy products they know adhere to strict food quality standards – something we take for granted in the UK."
As well as its international export business, Morrisons Wholesale supplies convenience stores across the UK as well as digital partners such as Amazon, Deliveroo and GoPuff and bulk order customers.