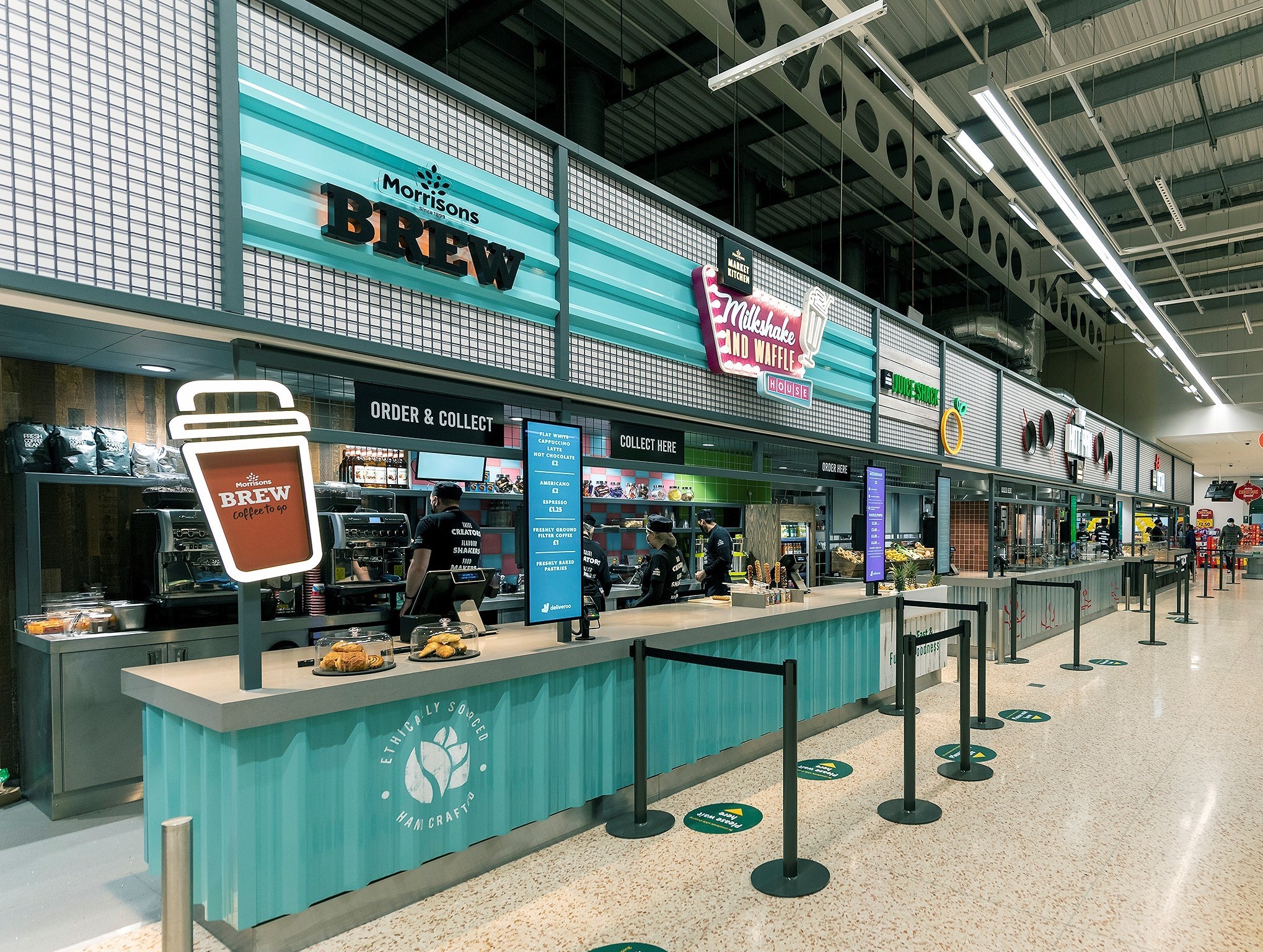 Morrisons unveils new 'Market Kitchen' in Edgbaston
- Freshly-made meals prepared by chefs –
- Available for delivery via Deliveroo –
Morrisons' Edgbaston store has had a makeover which will make it part-supermarket part-fresh food takeaway.

In the new 'Market Kitchen' section, meals are freshly made by a team of chefs including 48 new chef and front of house roles.

The new format means that customers can have their breakfast, lunch or evening meal freshly made-to-order by a chef, at the same time as popping in for their groceries. What's more, customers don't even need to leave their house to enjoy the meals as they can have the food delivered to their doorstep via Deliveroo.

In store, customers can choose to watch their meal be made-to-order by the chefs using seasonal ingredients or opt to pick up some of the freshly made 'ready-to-go' meals. The menu includes:
Char & Smoke - where breakfast is served from 7.00am and includes fresh ciabatta stuffed with bacon, sausage, egg or mushroom….or a combination of all four and then later in the day, freshly marinated and chargrilled steak, chicken and vegetables are combined with inhouse made slaws that can be served in a wrap, salad or rice bowl
Bird and Baste - where freshly basted chicken is roasted and served with your choice of hot and cold sides
The Hot Pan - where each day a different dish will be made ranging from risottos, paellas and Korean Fried Rice through to Baltis
The Soup Kitchen - where freshly made vegan soups are served after 11.30am
Vegetarian Crock Pots - where currys and tagines are served such as our Butternut Squash & Chickpea Curry or our Vegetable & Honey Tagine
Milkshake & Waffle Shack - offering milkshakes made with milk, ice cream and your choice of confectionary as well as wafflepops
A barista bar selling freshly ground coffee and pastries from £0.75
Fresh Pasta - where customers can opt for pasta with a freshly made sauce
Pizza by the Metre - where customers can opt for ¼ of a metre of pizza from £3.50, ½ a metre from £6.00 or a full metre from £10.00.
Hannah Munns Morrisons Head of Market Kitchen said: "The chefs use our fresh Market Street ingredients to create delicious seasonal meals for customers that are made to order. It means that customers can pop in and pick up their next meal while also buying the groceries they need for future meals. And, thanks to our partnership with Deliveroo, customers across Birmingham will be able to enjoy their favourite dishes from our menu without leaving their kitchen."