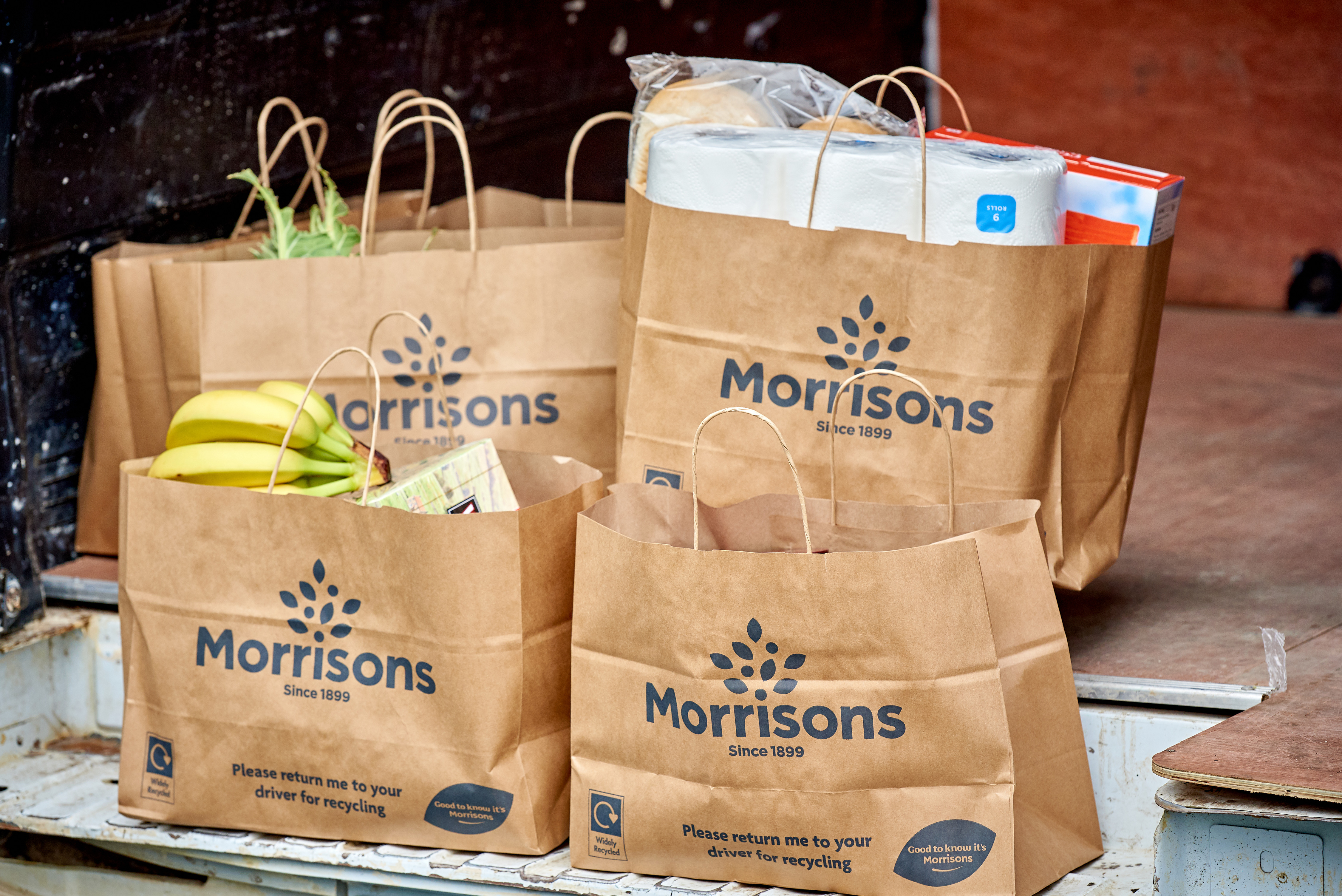 Morrisons' new telesales shopping service - aimed specifically at ensuring vulnerable and elderly people can get the groceries they need - has now received 100,000 orders.
It is one of a number of measures that Morrisons has introduced in response to the Coronavirus pandemic to ensure that no customer gets left behind.
Morrisons launched the service in April after receiving many calls from customers who were self isolating, elderly or vulnerable and were not able to visit a shop.
Over 100,000 orders have now been delivered to customers across the UK with many saying that it has been a lifeline. Some customers had little food left in their cupboards and were worried about how they would stock up when they didn't use the internet.
Customers are able to place orders directly over the phone. The delivery is made the following day, free of charge, by a colleague from their local store.
David Potts, Morrisons Chief Executive, said: "The 'Doorstep Delivery' service has been a lifeline to many of our customers who can talk to an actual person and order their essential groceries. We are playing our full part in feeding the nation and ensuring those that are most in need can receive a delivery from Morrisons."
When placing an order over the phone, customers can choose from a 'takeaway' menu of essential groceries with options including milk, butter, eggs, potatoes, pasta, bananas, cornflakes and flour. They can also request additional items that are essential to their household.
Customers who wish to place an order should phone 0345 611 6111 and select option five.
Vulnerable customers can also choose from a number of other home delivery services at Morrisons including:
Ordering one of Morrisons new Essentials or Occasions food boxes
Ordering from Morrisons.com which priorises customers identified by the government as shielding
Ordering from Morrisons on Deliveroo or Amazon Prime Now in many parts of the country
#ItsMoreThanOurJob