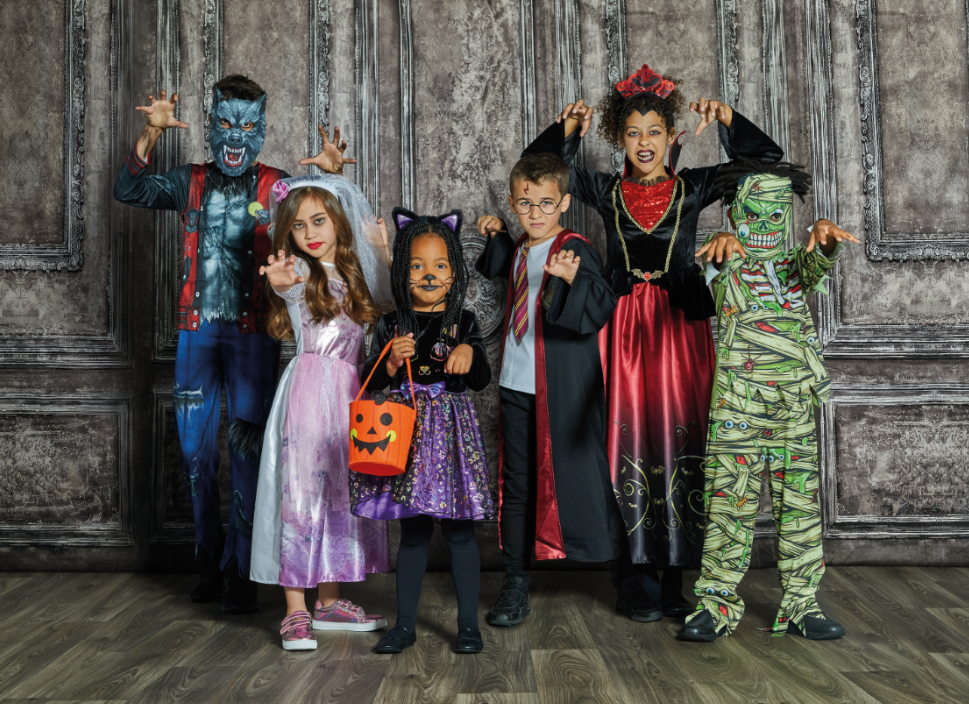 - New range of children's Halloween costumes all machine-washable -
- Full costume range now made using responsibly sourced fabric and recycled polyester from plastic bottles -
- All hangers are now 100% plastic free and replaced with cardboard -
Morrisons has announced this week it is launching a fully reusable Halloween costume range for children - made from 100% responsibly sourced materials - in a bid to create a more sustainable Halloween for customers.
Research has shown thousands of Halloween costumes end up in landfill each year, bought once and then thrown away (1). The majority of which are made using plastic based materials including polyester.
In a supermarket first, the move means all new costumes within the range will be machine washable for the first time (2), enabling customers to re-use and pass on costumes and eliminating the need for single-use purchases.
As well as making the costumes machine washable, all of this year's costumes will now be made using 100% responsibly sourced fabric as well as recycled polyester made from plastic bottles.
And in a further move to make Halloween more sustainable this year, Morrisons has removed all plastic hangers from the range and replaced them with a cardboard version.
Jodie Glew, Buying Manager at Morrisons, said: "Listening to customers, we know that while they love Halloween and the theatre that comes with dressing up, making the event more sustainable is really important to them. So we've worked hard with our team this year to create a range that is not only made using 100% responsibly sourced materials, but can also be machine washed - cutting down on waste and encouraging re-use year after year."
Morrisons Halloween costumes are available from the majority of Morrisons stores from Monday 4th October.
- ENDS -
(1) https://www.cheaperwaste.co.uk/blog/is-waste-the-scariest-thing-about-halloween/
(2) On a gentle/hand wash cycle
Notes to Editors:
Safety Information on our Halloween range -
The safety of the range remains of paramount importance. Morrisons is now in their 5th year of working with suppliers and independent test laboratories to exceed both the legally required safety standards, and test beyond the BRC's Code of Practice for the Flammability Safety of Children's Dress-up across their full costume range.