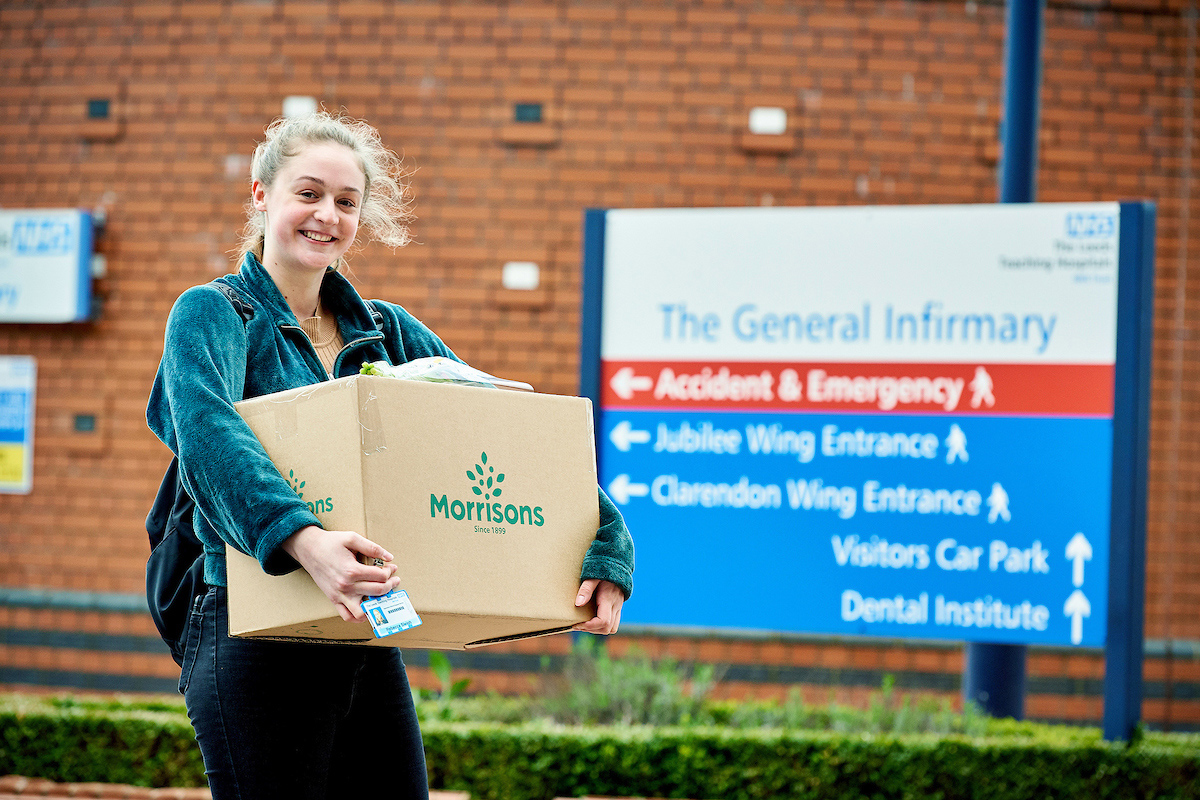 Morrisons extends NHS 10% discount for in store shopping for the whole of 2021
-Free Anytime Delivery Pass for online shopping-

Morrisons is today extending its 10% discount for our NHS heroes, first introduced in April 2020, for the whole of 2021.
From April 1st, the NHS 10% discount will be available exclusively for NHS customers shopping in store and, to help those who prefer to do their shopping online, Morrisons is also offering all NHS workers a free Morrisons 'anytime' Delivery Pass. The Delivery Pass, worth £65, gives customers free delivery on their online shopping for a whole year.
In addition, Morrisons has made it easier and quicker for NHS staff to redeem their discount in store after listening to feedback from key workers. From April, NHS customers will be asked to join the NHS Club and then use their Morrisons More Card app at the till to claim the discount. This will replace the need for customers to show their NHS staff ID badges.
David Potts, Morrisons Chief Executive, said: "This has been an incredibly difficult year for everyone in the NHS and we have done our best to be there for them from the start. Today, I'm really pleased to be extending the 10% discount for the whole of 2021 which I know will make a big difference to so many NHS staff who are working so hard to care for us all.
"As we all look forward to better times ahead, this is our way of showing our sincere gratitude and appreciation for the work everyone in the NHS has done - and continues to do - through the pandemic."
The 10% online discount will cease on 1st April. The discount is not valid on fuel, spirits (England), all alcohol (Scotland and Wales), tobacco, lottery products, gift vouchers & cards, infant/formula milk, cash-back, dry cleaning, fireworks, online games & instant tickets, photo printing, saver stamps, postage stamps, 'Top-Up' mobile phone cards, garden centre & pharmacy. Full terms and conditions are available here: https://my.morrisons.com/discounts/