Morrisons is British farming's biggest direct single customer. We work as a team with the British farming industry and rely on the hard work of local producers. Our partnerships help to strengthen the nation's food security and reduce food miles.
Buying directly from over 2,700 farmers and growers, we will always look to buy British produce first when it's in season and available. Our fresh meat, milk, cheddar cheese and eggs are always 100% British.
Recognising farmers
To provide extra income for farmers, we launched our For Farmers range in 2015, becoming the first supermarket to give part of the retail price directly back to farmers. The range includes milk, eggs, cream and cheese and has given over £22m back to farmers to date.
We celebrate British farming through our sponsorship of Farm24, which helps customers and colleagues to learn more about agriculture.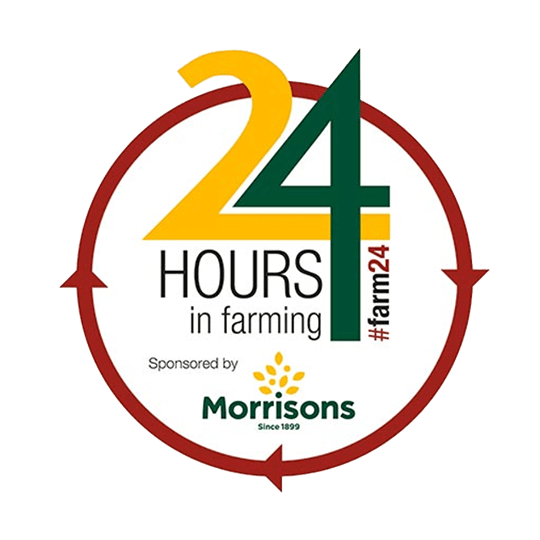 Supporting the next generation
We also use training and education to support farming. To encourage the next generation of farmers, in 2019 we started to fund farm employers with the college fees for students aged 19+ in apprenticeship programmes at their local agricultural college. We support The Prince's Farm Resilience Programme, which provides free training in business skills to family farms. In 2020, we launched further education for farmers with the British Egg Academy, which fills a gap for training in the laying hen (egg) sector.
Looking to the future, we have teamed up with leading agricultural college Harper Adams University to launch the world's first School of Sustainable Food and Farming, which will prepare farmers for the future and help them to achieve "net zero" farming.
Visit our farming website for more detail on all these initiatives.
Net Zero agriculture
As British farming's biggest supermarket customer, we're in a strong position to lead changes in environmental practice. We've set an ambition to be the first supermarket that will be directly supplied by net-zero carbon British farms by 2030. Net Zero products will be sourced directly from our British farmers into our food-making sites for own-brand products and will include beef, pork, lamb, potatoes and eggs.
'Planet Friendly Eggs', our first Net Zero products, launched in summer 2022. These come from Morrisons farms where hens are fed a soya-free diet of insects, which are in turn fed on food waste from our bakery, fruit and vegetable sites. This pioneering 'circular waste' feeding scheme, powered by Better Origin technology, also reduces potential deforestation from soya production.
The School of Sustainable Food and Farming is a unique partnership between Morrisons, McDonald's UK, NFU and Harper Adams University. In addition to research, its courses will seek to help farmers on the road to net zero by helping them to produce the nation's food in a more sustainable way, for example using regenerative methods for livestock, soil health and biodiversity.