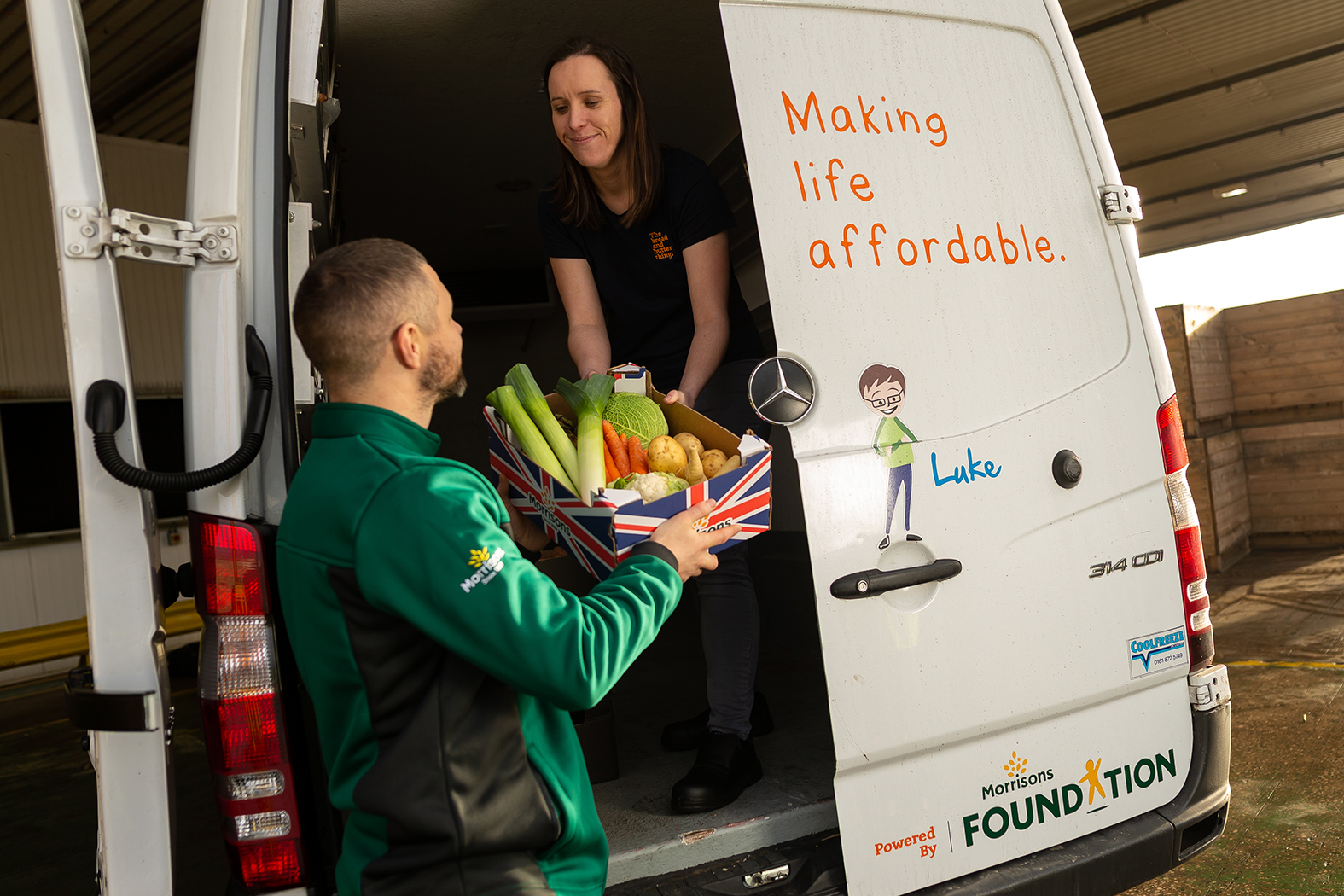 Morrisons aims to reduce food waste.
Why it matters and our commitments
We're working to halve our food waste by 2030 across our stores and redistribute more food to communities that need it, which given the cost of living crisis is more important than ever.
Reducing food waste in store
We take all available steps to minimise food waste in our stores. Technology makes our forecasts more accurate, and we only order what we think we can sell. And when products are close to their "use by" or "best before" dates, we offer them at reduced prices.
So far, we've reduced our operational food waste in stores by 5000 tonnes and by 2030, we aim to have cut it by 50% against a 2016 baseline. Our targets are in line with WRAP's Courtauld 2030 initiative, meaning we report our food waste reduction as a percentage of our total sales.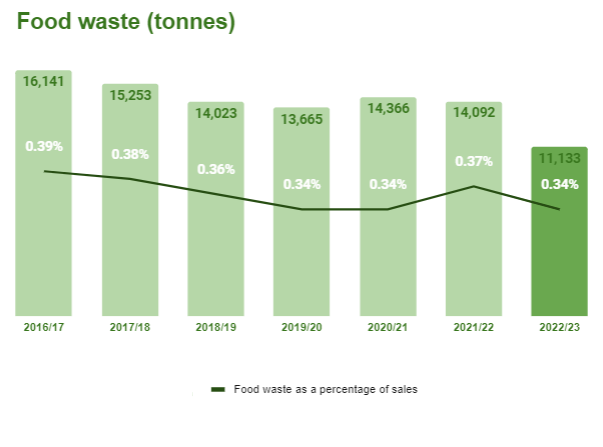 Using our surplus food for good
When we're left with surplus food in stores or at our manufacturing sites, we work with partners to redistribute as much of it as possible.
We work with registered B-Corp Too Good to Go to enable customers to buy high-quality products that are past their "best before" date at a fraction of their original price. So far we've sold over 1 million 'Magic Bags' bags through the Too Good to Go app.
Our stores are also empowered to give surplus food to local causes such as food banks. They distributed 2 million products this way in 2022, helping to avoid over 900 tonnes of food waste.
Morrisons manufacturing sites and distribution centres work with organisations including Company Shop and The Bread and Butter Thing to redistribute surplus food to where it's needed most in communities.
When food cannot be redistributed, we send it to anaerobic digestion to generate renewable energy.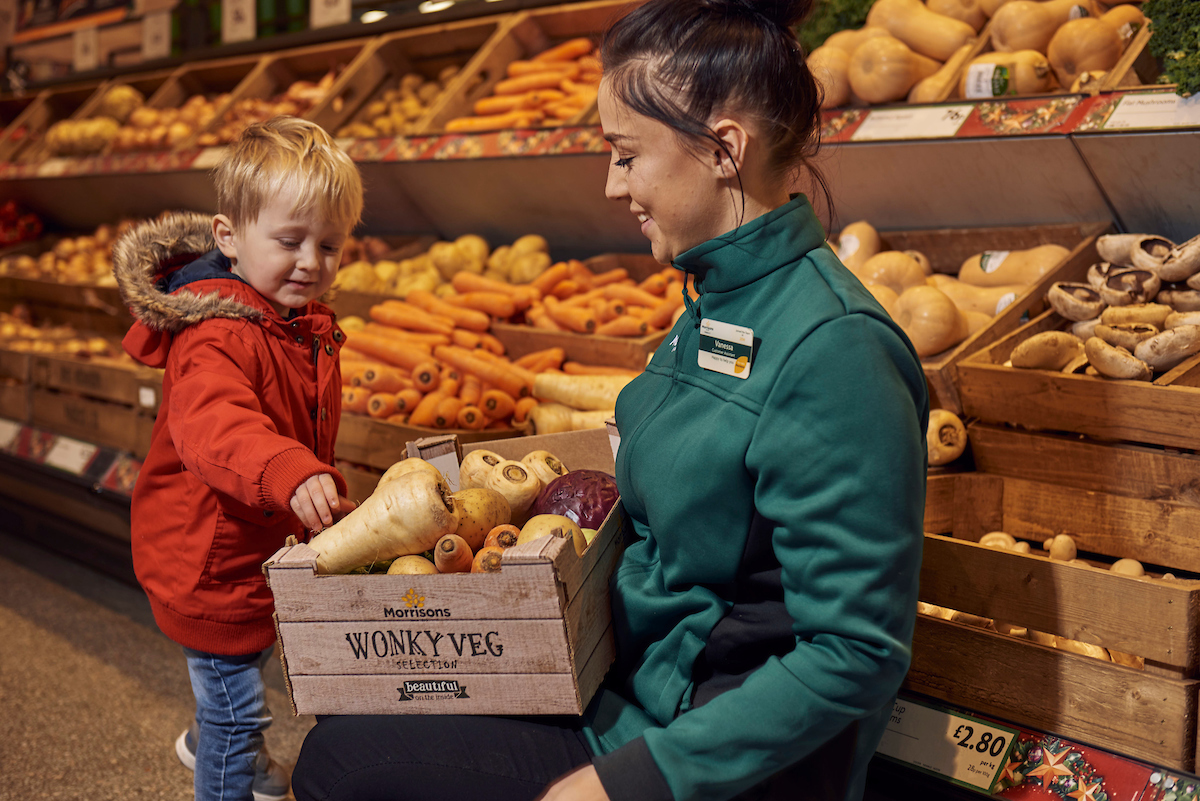 Reducing food waste in the field
Our Naturally Wonky range sells fruit and vegetables that may be misshapen, have skin blemishes or growth cracks, or be much smaller or larger than average.
Launched in 2015, it helps to minimise food waste in the field and offers affordable produce to customers. It also gives farmers an alternative route to market. We offer 24 wonky varieties, selling 27,000 tonnes of fruit and vegetables this way in 2022.
Helping customers to waste less food
According to the Waste Resources Action Group (WRAP), 70% of food waste happens in households. We're continually evaluating our labelling and storage instructions to give customers the right information to make the most of the food they buy.
Around 490 million pints of milk are wasted every year. After potatoes and bread, it's the third most wasted food and drink product in the UK. That's why in January 2022 we scrapped "use by" dates on 90 percent of our own-brand milk, changing our labelling to "best before". As a marker of quality, not food safety, it's designed to encourage customers to decide for themselves whether their milk is still good to drink.
---
---