Seafood is a major global commodity bringing nutritional, social and economic benefits to many communities. For over a decade we have worked hard to ensure the integrity of our fish and seafood working closely with our suppliers and a range of NGOs to ensure care is taken of sensitive environmental and social issues. It is our ambition for all our seafood to be sustainably sourced. This means seafood meets the three pillars of our sustainable sourcing plan, to benefit:
People: Provides good jobs and safe working conditions for all fishermen and helps support thriving coastal communities
Planet: Harvested at a level and or reared in a manner that can be sustained by our oceans or water systems
Producers: Transparent and equitable supply chains with high operational standards

Many fisheries for major commercial species like cod, haddock or salmon may already meet a range of credible sustainability standards, but the world faces a challenge driven by the capacity of global fish stocks, a growing population and particularly in the UK a relatively unvaried seafood diet. We believe that encouraging consumption of a broader range of locally sourced species is pivotal to sustainability of global fish stocks, reducing pressure on major commercial species and helping to support thriving coastal communities and ecosystems.
As such we offer one of the broadest ranges of fresh seafood of any major supermarket and work closely with our partners in the UK to support smaller sections of the British fishing industry. Achieving sustainability standards for many of these less commercial species is a journey and we are committed to supporting and working with the British fishing industry to ensure it is here for our customers and country for years to come. Click here to find out more.
---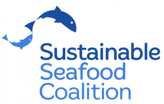 Sustainable Seafood Coalition
In 2011 we helped lead the UK market in the development of global fish sourcing standards, helping develop and committing to the Sustainable Seafood Coalition codes of conduct for sourcing and labelling.
Sourcing - This commitment means we carefully review and assess the standard of production for all sources of fish and seafood used in our products, taking careful consideration of factors like stock levels, management standards, method of catch, impact on other species.
Labelling - This means we commit to responsible labelling of our products. You will not see a claim on our products that seafood is responsibly produced unless this is justified, or sustainably produced unless this backed by credible third party standards.
---
Global Sustainable Seafood Initiative
Third party certification often plays an important role in helping determine the sustainability and credibility of fisheries. With many standards out there we decided to join the GSSI in 2013, helping to support the development of credible benchmarking for fisheries management standards.
This is a partnership of International retailers, processors, feed companies and farmers who have developed a benchmarking tool using the Food & Agriculture Organisation Fisheries and Aquaculture Codes of Conduct against which seafood certification schemes can be assessed.
Our approach to sourcing accepts GSSI recognised certification standards for farmed and wild fisheries.
---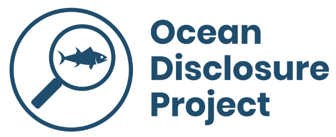 Ocean Disclosure Project
Transparency:
We provide full visibility of all wild capture fisheries and the sources for all our farmed seafood through our support for the Ocean Disclosure Project which is updated each year.
Click here to visit their website for more information.
---
North Atlantic Pelagic Advocacy Group
In 2019 and 2020 mackerel, herring and blue whiting fisheries lost Marine Stewardship Council certification in the Northeast Atlantic ocean. This backwards step was largely brought about by the challenges associated with multiple different fishing nations failing to agree on appropriate shares of catch, so that volumes caught do not exceed sustainable limits.
Working with our peers we have helped establish NAPA, a group which has subsequently established two formal fishery improvement programmes. Through advocacy these programmes of work aim to bring about dialogue among key fishing nations, to establish systems of sustainable catch allocation, in line with scientific advice.
While we participate in NAPA we will continue to source from fisheries within the improvement programmes. As this work progresses we will be reviewing the engagement and efforts of different states in supporting dialogue and a sustainable solution to allocation, and will use this information to inform our approach to future sourcing.